ADOPTING AN ADULT HAS MANY ADVANTAGES
Occasionally, the Standard Schnauzer Club of America has an adult Standard Schnauzer who needs a new home. These are excellent dogs who have lost their homes through no fault of their own. Homes can be lost through death, divorce, relocation, illness, or many other reasons. A "ready made dog" can be a wonderful choice for the first-time owner or the family that doesn't have time to train a puppy. Most of these dogs are over 5 years old and are males. There are between 12-15 dogs a year placed thru Rescue across the Nation.

These older dogs are usually housebroken, lead trained, or even obedience trained. They are usually nice about being brushed and combed. Lots of patience is required, however, for the first few weeks. The dog will feel confused and lonesome for his old family, but will quickly love his new family given a little patience.


Meet Gracie! Gracie is a sweet, spayed, healthy 10 year old female that is looking for a forever home. She is crate trained, walks well on a leash (love those walks!) and gets along well with other dogs. She has not been around small children or cats however… but that's all! She is being fostered in CT. She is not being placed by ssca, so if you are interested, and would like a good forever friend, contact Karen Reynolds at 203-394-8576, or email at
k.reynolds@yale.edu
I'm Charlie. I'm a sweet, 9 year old, neutered male who gets along well with cats, and other dogs, but not children. I love people and I will follow you everywhere. I am up to date on all my shots, house trained, crate trained, and (usually) walk well on a leash…gotta love those walks! I am presently in northern California so if you could be my forever home, please contact Dottie Michelmore at
dmmiche@hotmail.co
.
Meet Gino.
** Gino is Adopted **
I am a friendly neutered male, who gets along with other dogs, and cats too! I love people. I am about 8 years old, house trained, and just love my walks. I am taking some antibiotics for a bladder infection, but when that is through I will be healthy and ready for a good home. I am presently being fostered in Georgia. Could you be my forever loving home?? If so, please fill out an application or contact Karen Seifert . Please?
Meet Gus.
** Gus is Adopted **
He is a healthy 7 year old black neutered male that is being fostered by another rescue in Oregon. He is a typical active Standard Schnauzer who loves toys, chasing balls and playing in water. He would do well with a family that has older children and could give him lots of attention, as he does hate to be alone. Dog activities such as obedience, rally or agility would be right up his alley!
If interested, please contact Mary at 503-682-9010. SSCA Rescue Application and home check are required.
Meet Cash
** Cash is Adopted **
I am a sweet lovable boy about 8 years old. I enjoy all people and am fine with other dogs, even if I don't like to play rough with them. I do love to play, play, play with my
my tennis ball
, and cuddle and be petted.
As you can see, I am very well behaved and thrive with attention. Could you be my new companion? Please contact
Karen Seifert
to see about being my new home. Cash is currently being fostered in Georgia.
Could you be my new companion?
This is Charlie.
** Charlie is Adopted **
He was turned over to rescue when his owner could not keep him due to a change in family dynamics. He is an 8 year old neutered male that needs another good buddy. He is great with other dogs, cats, birds, older children, and every adult he has ever met. He is housebroken, crate trained, rides well in a car, and was a model citizen at the vet's office and grooming salon. He responds well to training and new environments. He is up to daily walks, going to the park to play with his canine pals, or hanging out at home and watching movies with the family. He is in northern California. If you could be his new loving home, please email the northern California rescue coordinator, at
Dorothy Michelmore
or 916-978-0289.
Meet Portia
** Portia is ADOPTED ! **
Portia is a 5 year old, black, female Standard Schnauzer. She is a healthy girl who is house trained, crate trained and has even attempted some work as a therapy dog. Portia enjoys other dogs and older children, but does not do well with cats or birds. She loves to be active and to get attention from the adults in her family. Would your family be a good match for her?
She is presently in southern Florida and would like a home near the area she is in.
If you are interested in this healthy girl, please contact
Karen Seifert
.
Hi, my name is Yogi Bear . . . and I am Adopted!
I am just coming into rescue, in the state of Florida. I am a nice boy that is about 8 or 9 years old (we aren't sure). I have never lived around cats but have been around children. I would love to come to your house and be part of your family. I am house trained, healthy, and sweet. Why not give me a chance….
If you are interested in this great boy, please contact
Karen Seifert
.
My name is Ranger
Ranger is adopted!
I am currently in northern California. I am only 9 months old, house trained, neutered, up to date on all my shots, and crate trained. I love playing at Doggie Day Care with all the other dogs. I am very active , like all other Standards, and need structure in my life. I took some obedience classes, and basic agility classes and had a great time with them. My owner says I have some food sensitivities so she mixes up some chicken and rice for me when that happens. I have not been around small children or cats, but love my dog and people friends. Wouldn't you like me to come and live with you?
Buddy is Adopted !!
Meet Buddy, a little small for a Standard, and a sweetheart of a dog! He is an adorable, affectionate, dog who has PRA and is nearly blind. You wouldn't know it though, as he is such a great little guy. Housebroken as near we can tell, he finds his way around as he can see light and dark and doesn't appear to have any problems at all. He is a young adult, estimated to be between 2 and 4 years old, neutered, and current on vaccines. He was found as a stray, covered in foxtails. Due to the foxtails, he is on an antibiotic and liver support meds for a couple of weeks.
He is presently in Orange County, California. If you are interested in this great boy, please contact Judy Legan at
judylegan@aol.com
or
Karen Seifert
.
My name is Toby
Toby is adopted!
I am an 11 month old puppy with high energy. I love people and getting attention from them, I even like to occasionally cuddle…I still need to learn basic obedience as I will jump up on people and like to mouth them when excited (but I do not bite down), I also need to learn better leash manners. I like my crate and toys and playing with other dogs my size. I am looking for a home with a strong leader who wants a loyal and loving companion. I have not been around children however. I am currently in California. If you are the right home for me, please contact Judy Legan at
judylegan@aol.com
or
Karen Seifert
, who will forward any inquiries to Judy.
Kaiser is Adopted !!!
I live in New York state. I love to cuddle and be with people. (although I don't get along with cats and have never been around small children.) I have natural ears and an undocked tail as I came all the way from Poland. I am a typical Standard; I love to have attention and to play and chase a ball. I am with my foster in New York state, could you be my new home?
Mr. Noodles,
Mr. Noodles is Adopted !
Meet Mr. Noodles, our most recent rescue dog. Noodles is almost 2 years old, and was pulled from a shelter in New York. He is presently being fostered for us by another rescue group. He would do well in a family with other dogs as he loves to play, but has never been around children, so needs a family without them.
Can you give him a loving home?
This is
Sevo
Sevo is NOW Adopted !
He is black Standard Schnauzer in CA. He is six years old, and has lived with
Gigi
(below), Gigi is NOW Adopted !
a pepper & salt female, also six, his whole life. Both dogs are friendly, house trained, and have lived with an older child. They are up to date on all inoculations and are healthy active dogs. We would like to place these two together in a home that has a nice, secure, fenced in back yard. If you are interested in either or both, please contact
Judy Legan
for our California rescue for further information.
Meet
Rocket,
Rocket is Adopted!
This is Rocket. Rocket is a 2 year old, pepper and salt, neutered, male Standard Schnauzer. Rocket was found wandering the streets near the Dallas/Fort worth area in Texas, and is presently being treated for heart worm. When he is healthy , he will be ready for his new home. According to his foster in Texas, he loves everyone, including other dogs and children. He will be a good addition to any family!
Thanks to all who helped in placing Rocket in his new home.
Meet
Bella
Bella is Adopted !
My name is Bella and I live with my foster mommy in Virginia. My foster mommy says I am a very sweet girl. She can not believe my age!! I can run/walk 5 miles and not make you wait for me. I helped her get those pies off her waist in a few days... I would love to be your workout partner/ motivator. I am very good in my crate all day waiting for her to come home from work.. I keep her company while she is in the kitchen. I lay on my bed by the window and watch what is happening. I bring her my toy to play sometimes too. I have good manners. I sit when told, lay down and sit up pretty too. I know lay on my bed and go to my crate. I am house trained and they have fixed my medicine dose so my bladder works right... don't worry the pills are not much money.. We ladies get bladder weakness sometimes.... I lived with an older mommy and daddy so I don't have much experience with kids and car rides but my foster mommy introduced me to the neighbor kids and I was very sweet with them and gently took the treats they offered. The car make me nervous because in the past it only went to the vet or groomer! I am learning that it goes to pet smart too... I love treats! I learn very fast and love to make people happy with me. I have never been around other dogs so I am learning what they are all about... I have so much love to give if you give me a forever home... hurry, I won't last long....
Meet
Silas
Silas was adopted in the first week of December 2013 . . .
Silas a 5 year old healthy black, neutered male that is with a foster in MA. He loves to go for rides in the car and to play with other dogs. His only issue is that he has not learned to walk politely on a leash and will need some training for this. You can view a
video of Silas.
Meet
Millie
Adoption Final . . . Millie was adopted !!
A healthy, pepper and salt female with a sweet personality. She is spayed, house trained, and about 7 years old. She gets along well with other dogs, but has not been around small children. Her only problem is being overweight! And that we are helping her with.. She is presently living with her foster in Tuscaloosa, Alabama.
The rescue form comes in "two flavors" - PDF and online. If, for whatever reason, you have a problem with the online form, then print the PDF version and mail it to the rescue person.
Click here for a PDF version copy of the SSCA rescue application.

Click here for the SSCA on line rescue application..

Please email if you would like more information.

FOR MORE INFORMATION
The SSCA rescues, evaluates, and places these wonderful Standard Schnauzers in new homes. For Adoption Information, email , the SSCA rescue committee chairman.
The first step towards getting a rescue dog is to
print a copy of the application,
fill it out and mail it to . The application will be kept on file and when a dog comes into the Rescue program that is what you are looking for you would be notified. The Rescue Program does not normally ship dogs. We try to match the dog to the best owner for it. I encourage you to also contact the local SSCA rescue person in your area so they are aware you are interested in a rescue dog. These contacts are listed below.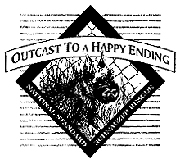 YOU WANT TO ADOPT A STANDARD SCHNAUZER?
Please take a few minutes to read about the characteristics of the Standard Schnauzer. The Standard is known as "the dog with the human brain", while being an exaggeration, it does illustrate the mental abilities of the breed. The Standard is the original of the three sizes, miniature, standard and giant. Listed are areas you need to consider before you decide to share your home with a Standard Schnauzer.

SIZE:
Although sizes may vary, the correct size for males is 18" - 20" at the shoulder with a weight between 40 - 50 pounds, and females 17" - 19" at the shoulder with a weight between 35 - 45 pounds.

EXERCISE:
The Standard Schnauzer is a robust, exuberant dog who loves to play and needs daily exercise. A fenced yard is highly recommended. If motivated, Standards can jump a six foot fence.

GROOMING:
All dogs require grooming, whether it be nail clipping, ear cleaning, or brushing. Standard Schnauzers require more than the average dog. Beard and leg furnishings must be combed and brushed often to keep from matting. Pets may be machine clippered, which is quicker than stripping; however, dogs that are shown must be stripped to maintain correct coat texture and body outline. A properly groomed Standard should not shed.

HEALTH & CARE:
The breed is relatively healthy. Although hip dysplasia is present, severe hip dysplasia is rare. There are cases of flea and food allergies and some skin problems. Most breeds have some of the above and some Standards will never have allergies , skin problems, or hip problems, but we feel it is best for you to know the worst. Feeding one medium sized dog for a year will cost approximately $250-$300. Many expenses are hidden in the grocery bill (food, dishes, leashes, collars, brushes, shampoos and toys). The Standard, if given good care, will usually live 12 to 15 years.

TRAINING:
The combination of intelligence and spirit can make him a handful and he requires training and discipline. The training must be consistent; a Standard Schnauzer will work readily and happily if praised for positive behavior rather than punished for bad behavior. He must be made to understand that you, the owner, are the "pack leader" or he will claim this title for himself. Local kennel clubs in your area offer training classes in obedience and the cost is nominal.

GUARDIAN:
As a home guardian the Standard Schnauzer excels. He readily accepts friends of the family, but warns of strangers with a strong voice. He is alert to his surroundings and aware of change in his environment. His reaction is usually to hold rather than to attack, and unless provoked, has been known to keep an intruder cornered for quite a long time. He is good with children and appoints himself as their guardian and protector.

TIME:
Standard Schnauzers are "people" dogs. They need to be with, around, and near humans because they thrive on love and attention. Consider your lifestyle and household schedule - do you travel a lot, do you work long hours, are you busy with your children's activities? In other words, do you have time to give the love and attention a Standard Schnauzer needs?

ADDICTIVE:
Few people own only one Standard Schnauzer. They simply are habit forming! Contrary to popular opinion, they are NOT cheaper by the dozen. If you have two Standard Schnauzers, it will cost you twice as much and so on and so on ......

When a dog is adopted, he should become your companion for LIFE. His needs for love and security are no different from our own.

If you are still interested, and we hope you are, welcome to the family of STANDARD SCHNAUZER ADMIRERS!

WHAT IS RESCUE?
The objective of the Standard Schnauzer Rescue Committee is to place unwanted purebred Standard Schnauzers in appropriate adoptive homes where they will receive a daily ration of love and attention. In all cases, the Standard Schnauzer is the primary concern of this committee.

The rescue program addresses the following issues:

House homeless Standard Schnauzers in foster homes, kennels or vet clinics.
Try to locate the breeder and urge that they take responsibility of the Standard Schnauzer they have bred. The rescue program is not a clearing house for our breed.
Screen potential homes with a written application, personal/residential interview and references before adoption; and provide post-adoption follow-up.
Request adoption fee to defray cost of spay/neuter and other rescue expenses; shipping costs, if applicable, are extra.
Require proof of ownership and dog profile from owner (or breeder) giving up Standard Schnauzer.
Require spay/neuter.
Provide Standard Schnauzers with inoculations, check for heartworm and administer heartworm preventative.
Perform temperament evaluation on each Standard Schnauzer before placing.
Recommend fenced yard (minimum five feet high), but stress that dog must live indoors as family pet - no tying out.
Match "want list" with list of adoptable Standard Schnauzers, including those remaining with owner (or breeder) until adoption.
Demonstrate how to bathe and groom adopted Standard Schnauzer.
Require notification of change of address and return of Standard Schnauzer if unable to keep.
Request Standard Schnauzer wear ID at all times; encourage tattoo and/or micro-chip procedures.
Recommend basic obedience classes; counsel on veterinary requirements and diet.
Lost and found assistance; periodically advertise rescue and adoption service in newspapers.
Actively promote spay/neuter of pets.
Provide individual assistance on behavioral problems and education on Standard Schnauzers.
Support humane legislation at national, state and local levels.
Funding comprised of donations and proceeds from Standard Schnauzer rescues plus yearly fund-raiser.
We have successfully placed numerous Standard Schnauzers. Their ages are usually between twelve months and seven years, but we do see some seniors and a few puppies as well. All rescue dogs have a physical examination, all necessary medical treatment, and are neutered or spayed, vaccinated, and heartworm tested. In addition, many are tattooed. Many dogs come from homes where there has been a move, divorce, allergies, or just not enough time. Others come to us from pounds and shelters.

Our rescue organization is comprised of hard-working volunteers whose only reward is seeing these wonderful Standards placed in loving homes and given a second chance for a happy life. If you are patient with our process, we will try to provide you with a devoted, loving companion - a Standard Schnauzer. We will then have another rescue story to read OUTCAST TO A HAPPY ENDING!

TERMS OF ADOPTION
FEE
There is a fee for a rescued Standard Schnauzer which will vary, depending on its age, plus shipping, if applicable. This fee will help cover rescue expenses. The rescue dog will be neutered or spayed, given all necessary vaccinations including a rabies shot, heartworm tested, stool tested for parasites, microchipped, and given any other medical treatment needed before adoption.

PLACEMENT
Standard Schnauzers will only be placed in private homes. The Standard may not be used as a guard dog by any profit-making agency or kept on the premises of any business. Standards are best kept as house dogs in close companionship with their families.

RIGHT TO RECLAIM POLICY
If, for any reason, the adoption is not satisfactory for the rescue Standard or the adoptive family, SSCA Rescue Committee requires that the dog be returned to this Committee. The rescue dog must not be sold, given away or used in animal research. If the new owner neglects, improperly cares for, or allows the rescue dog to run free, the adoptee will be required to pay liquidated damages in the amount of $500 plus attorney fees and costs. The new owner cannot transfer ownership of the Standard him/herself under any circumstances.

RELEASE
The adoptive owner must sign a legal Adoption Contract to protect him/herself, SSCA and the rescue dog.

LICENSE
The rescue dog must be licensed in accordance with existing laws in the adoptive owner's town and the rabies shot must be kept current. All state and local ordinances governing the ownership and possession of dogs will be observed.

BASIC CARE
The adoptive family agrees to provide proper shelter, food, water and medical care. In addition, the adoptive family will not allow the rescue dog to run free. The rescue dog will always carry identifying tags and/or be tattooed with an identifying name or number. Failure to comply will require that the rescue dog be surrendered to SSCA Rescue Committee.

MEDICAL CARE
SSCA Rescue Committee recommends that a regular vaccination program be established by your veterinarian. The rescue dog will need yearly boosters for such vaccinations such as distemper, parvo, rabies, etc. The rescue dog must also have an annual heartworm test followed by a preventative heartworm program.

THE SSCA RESCUE COMMITTEE CANNOT VOUCH FOR THE TEMPERAMENT, HEALTH, OR LINE OF THE DOG, OTHER THAN AS STATED IN OUR PAPERWORK AS THE DOG MAY HAVE BEEN IN AN UNUSUAL SITUATION AND IN MANY CASES WITHOUT HISTORY AND MAY NOT SHOW ITS TRUE NATURE OR HEALTH UNTIL FINALLY PLACED.

Click here for an PDF version of the SSCA rescue application.